Douglas Tucker, President/CEO/Co-founder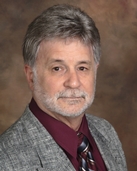 Mr. Tucker oversees all positioning and branding initiatives for the Company and is primarily focused on developing strategic partnerships, client contract management, business development and strategic planning. He also works closely with several technology partners that are integral to the hosting and delivery of the MERIT Profile, a proprietary Character and Behavior assessment tool. Mr. Tucker also oversees the development and implementation of the educational platforms that support our various on-line courses.
Mr. Tucker has 30 years of entrepreneurial experience serving as principal and executive officer of several businesses including leadership development, event/conference promotions, financial planning, real estate, mortgage finance, advertising and publishing.
Background Experience
Developed and presented several character-based leadership training and coaching platforms for multiple corporate and government agencies in over 50 countries worldwide.

Expanded the concept of corporate sponsorship of major seminar events, including the promotion of top celebrity speakers such as the late Og Mandino, Pat Riley, Mark Victor Hansen (Author, Chicken Soup for the Soul), Harvey McKay, Lou Holtz, and internationally recognized motivators Brian Tracy and Dennis Waitley.

Featured speaker at several business conferences related to leadership development.

Structured multiple strategic partnership relationships for the purpose of enhancing human capital development utilizing his strong strategic planning and project management skills.

Primary architect for a project known as, "Rebuilding The Mental Infrastructure of Latin America," which brought together leaders of business, government, education and community organizations to provide on-going character-based leadership to their areas of influence (over 250,000 people impacted since 2001).
Created and executed major sponsor contracts for the purpose of supporting leadership development and education in multiple countries.

His client sponsorships include Entrepreneur Magazine, American Airlines, AT&T, Cannon, Hewlett Packard, Southwestern Bell, Sun Microsystems and several media sponsors.

Mr. Tucker served as the Assistant Director for the 2001 International Charity Awards Dinner in Washington D.C. The President and First Lady, George and Laura Bush, served as Honorary Co-Chairs.