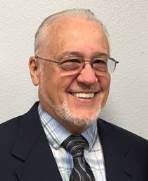 Maxie Carpenter joined the Future Achievement International team because he believes the
Maximizing Workforce Contribution
(
MWC
) and
P

ersonal

L

eadership

E

ffectiveness
(
PLE
) value propositions are unique, compelling and extremely relevant. Maxie recognizes the need for
PLE
in enterprise-size businesses and also in non-profit organizations. Mr. Carpenter's role with FAI focuses on the non-profit sector and on introducing our
PLE
/
MWC
value propositions to enterprise-size business relationships.
Maxie is currently the Chief Operations Officer of a large non-profit organization in Northwest Arkansas, and the Board Chairperson for the Arkansas Non Profit Alliance. With a highly-developed understanding of organizational leadership development and ethics, Maxie's heart is to join forces with other authentic, character-based leaders that are passionate about delivering FAI's proprietary, character-based solutions to a global marketplace desperately in need of a new paradigm for Human Capital development.
Mr. Carpenter has published articles and books on various topics including communication, managing difficult people and leading change. Maxie Carpenter holds a Bachelor of Science Degree in Business Administration with a Human Resources emphasis from Warren National University in Cheyenne Wyoming.