Since 1996, Future Achievement International (FAI) has researched, developed, tested and brought to market several proprietary "character-based" solutions and learning processes to help organizations optimize their human capital objectives regarding their culture, talent acquisitions, employee development and retention initiatives.
Each proprietary process provides cost-effective, concrete solutions for business growth and risk management, which improves overall performance, productivity, team efficiency and bottom-line results regarding an organization's human capital assets. The Company has delivered its Personal Leadership EffectivenessTM programs, products and services in over 50 countries worldwide.
In 2012, FAI established the MERIT Educational Center to provide prospective Clients and Strategic Partner Relationships (i.e. professional consultants, coaches, trainers and advisors) the opportunity to conduct their due diligence regarding the company's unique, relevant and timely value proposition.
Please click on the link above to learn more...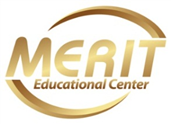 M
aximizing
E
mployee
R
esources. . .
I
mplementing
T
ransformation